Thailand
Your Local Office is Thailand
---
SEKO Fluid Controls (Thailand) Co.,Ltd.
111 We Space Building, Unit B5, 5th Floor,
Soi Thonglor 5, Sukhumvit 55 Road,
Klongton Nuea, Wattana Bangkok 10110 Thailand
Email:
Phone:
Fax:
Automatic hand sanitizer dispenser with mask recognition and temperature check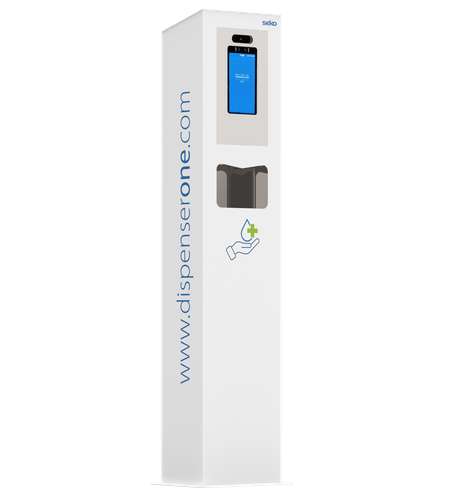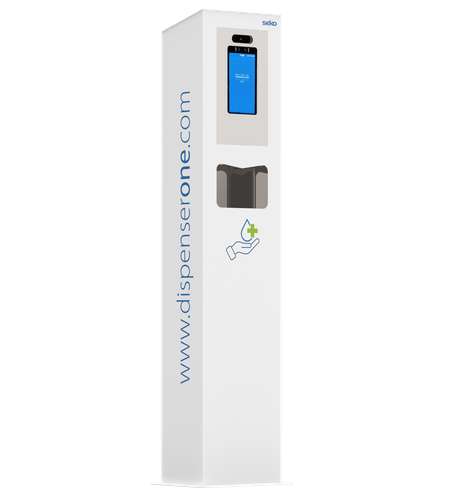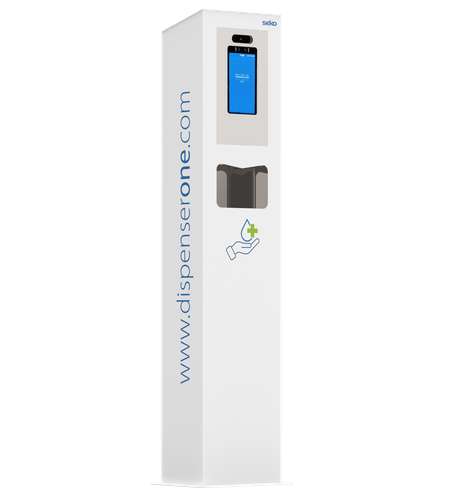 Overview
DispenserONE® Thermoscan/Mask is not only an indispensable hand sanitizer system but also an essential infection control solution that helps building managers monitor the health and hygiene of staff and visitors like never before.


As well as an integrated thermoscan feature to check the user's temperature, the system includes mask-recognition technology to identify face coverings. By connecting DispenserONE® Thermoscan/Mask to a door, barrier or turnstile, the operator can allow or refuse entry depending on the user's condition, with a choice of four criteria that can be adjusted as local and national COVID-19 restrictions change.

This unique feature adds to the myriad benefits enjoyed by all DispenserONE® operators, including remote management via smartphone, ultra-precise peristaltic dosing and immaculate mess-free dispensing.
Features
Automatic mask-identification and thermoscan technology helps operators ensure that users comply with regulations by flagging up a lack of face covering and high temperature
Peristaltic dosing with single shot fine adjustment for maximum accuracy and repeatability
IoT-enabled for 24/7 remote access to live data on sanitizer level and system performance
Dosage quantity can be adjusted via smartphone for maximum flexibility
Touch-free dosing means the user never has to contact the device
Dispensing nozzle is accessible by children and wheelchair users
"Soft" dosing technology eliminates splashing and unsightly mess
Heavy-duty housing projects a clean, modern look while withstanding the heavy impacts associated with high-traffic areas
Fully customizable with any choice of colour and logo
Industries & Applications