United Kingdom
Your Local Office is United Kingdom
---
SEKO UK
Unit 3
Coldharbour Pinnacles Ind Estate
Coldharbour Road, Harlow,
Essex
CM19 5JH
Great Britain
Email:
Phone:
Fax:
+44 1279 423993
Safety and precision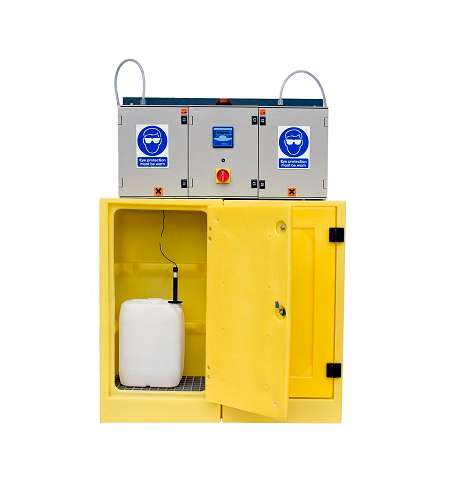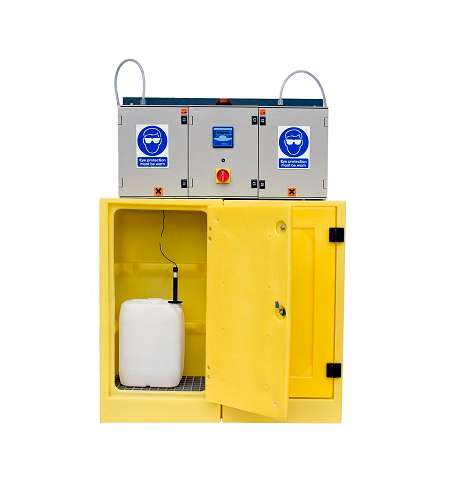 Overview
SEKO's inline proportionally dosed Chlorine Dioxide generation system can be used with almost all sizes of water connection pipework and we offer a wide range of manifolds to suit most applications.

Chlorine Dioxide (CL02) is a powerful oxidant, used commercially in aqueous solution rather than gas, due to its explosiveness when exposed to rising temperatures, exposure to light or when allowed to come into contact with organic substances. In aqueous solution it is completely harmless and will not react chemically with water, as would chlorine.

Chlorine Dioxide can be used up to a maximum dose level of 0.5ppm for drinking water disinfection and has particular advantages where phenols are likely to cause taste problems, or in waters which have high pH or ammonia levels. Chlorine dioxide is far more soluble than chlorine and residuals are easily removed from water by airation.

Chlorine Dioxide will deteriorate when the water is in an open vessel, leaving a negligible amount of chloric acid (HCLO3).
Features
Designed for flow rates up to 100m3 /h
Benefits from a specially designed PVC injector with an integral reaction chamber
Design eliminates the storage and pumping of activated ClO2 solutions
Reaction chamber is encased inside the water line
Fitted with interlinked flow sensors
Industries & Applications