United Kingdom
Your Local Office is United Kingdom
---
SEKO UK
Unit 3
Coldharbour Pinnacles Ind Estate
Coldharbour Road, Harlow,
Essex
CM19 5JH
Great Britain
Email:
Phone:
Fax:
+44 1279 423993
Automatic battery-powered hand sanitizer dispenser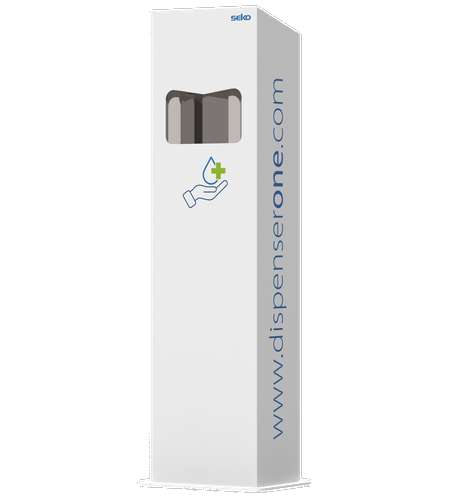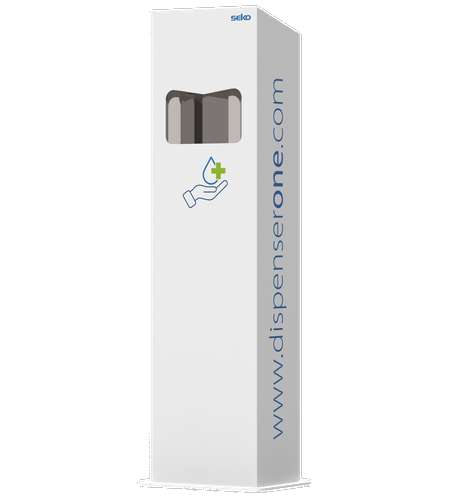 Overview
Combining a generous 10-litre capacity with mobility and motor-powered dosing, DispenserONE® Flexi Battery is SEKO's most versatile hand sanitizer system yet.

And with DispenserONE®'s renowned remote connectivity options, which allow users to monitor remaining chemical level from anywhere via their smartphone, building managers can to achieve the highest standard of hand hygiene with minimal maintenance requirement.

Meanwhile, operators can enhance brand recognition by customizing the unit with the logo and colour of their choice - ideal for independent businesses, franchises and global chains alike.
Features
Peristaltic dosing with single shot fine adjustment for maximum accuracy and repeatability
IoT-enabled for 24/7 remote access to live data on sanitizer level and system performance
Dosage quantity can be adjusted via smartphone for maximum flexibility
Touch-free dosing means the user never has to contact the device
Dispensing nozzle is accessible by children and wheelchair users
"Soft" dosing technology eliminates splashing
Heavy-duty housing projects a clean, modern look while withstanding the heavy impacts associated with high-traffic areas
Fully customizable with any choice of colour and logo
Capacity: 10 litres (10,000 doses)
Dimensions: 1250 mm (H) x 390 mm (W) x 310mm (D)
Industries & Applications