United States
Your Local Office is United States
---
SEKO Dosing Systems Corporation USA
Seko Dosing Systems Corporation
913 William Leigh Drive
Tullytown PA, 19007
Email:
Phone:
Fax:
+1 215 945 09 37
Professional Spray and Foaming System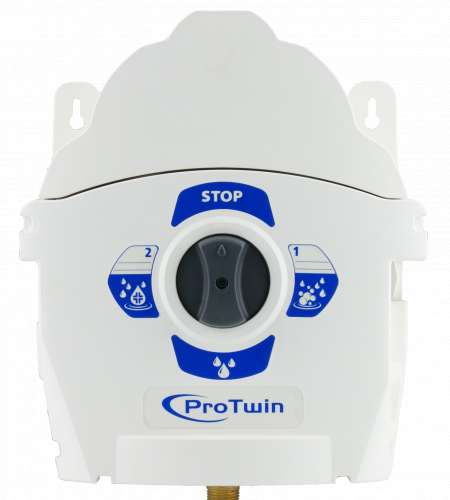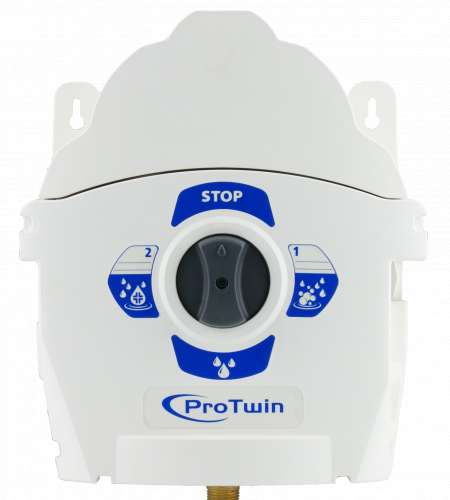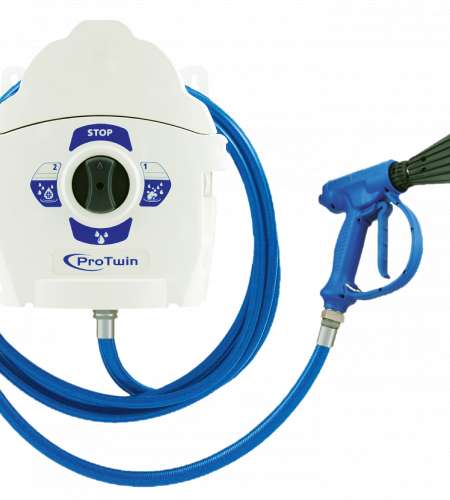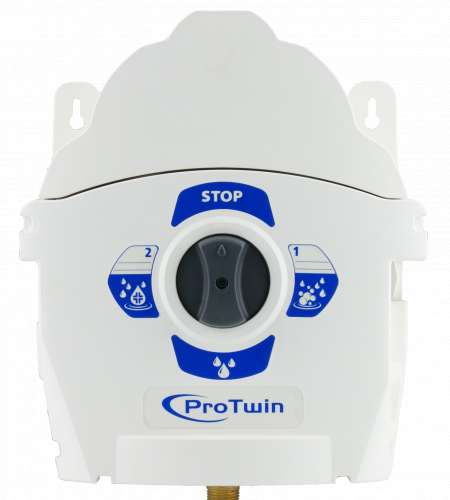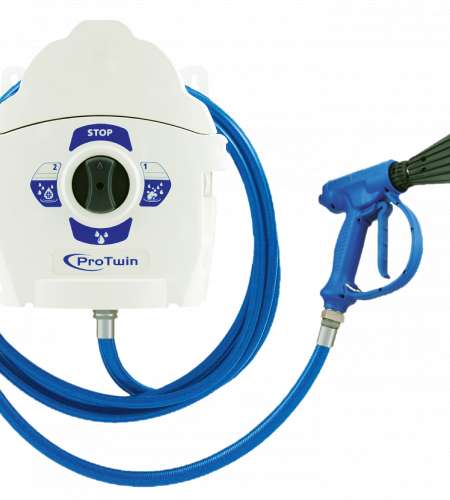 Overview
As operators and end user consumers, we expect that the places where we eat, sleep, drink are clean and hygienic. Even more so those places where our food and drink is prepared on a large-scale basis. The importance of having the right chemical applied at the right dilution, in this arena is critical, especially when cleaning isn't always performed by skilled staff. So, solutions that are simple to use and reliable are critical.

ProTwin is a cleaning and sanitizing station that automatically mixes and dispenses concentrated chemicals. With a clean, professional appearance it comes with a built-in hose storage. A detachable foam wand extends usage options.

SEKO's ProTwin and ProTwin Foam systems are ideal for large food preparation areas and are suitable for the retail, institutional and healthcare markets. Featuring an ergonomic design that is HACCP compliant ProTwin automatically mixes and dispenses concentrated chemicals through its spray gun which features an adjustable spray pattern delivering high levels of wet foam.

Its central dial selector makes switching between Rinse & Sanitize functions easy even with wet gloves. The ProTwin optional kit provides unsurpassed dry foam performance, making cleaning high level vertical or difficult surfaces easy. The powerful jet provides foam at up to 4 meters in height.
Features
Adjustable spray pattern
Separate selectable chemical position eliminates risk of chemical crossover
Unsurpassed foam quality
Engineered eductors ensure accurate, proportionate dosing
Intuitive ergonomic design for user friendly operation
Single spray gun for foam, rinse & sanitizing
3 functions spray/foam and rinse up to
Works up to 60° C(140°F)
Industries & Applications